We are Taking It On this November
November is Pancreatic Cancer Awareness Month and we are Taking It On.
We're facing a pancreatic cancer emergency.
It's unacceptable that more than half of people diagnosed with pancreatic cancer die within 3 months.
Survival rates have improved enormously for most cancers. Sadly, for pancreatic cancer, this is not the case.
We're Taking It On for this vital cause. Please support us and our fundraising. Together we can make a difference and fund world-leading research to find that breakthrough in new treatments and improve the speed of diagnosis.
Pancreatic cancer is tough but together, we'll Take It On.
Thank you to our Sponsors Premier Electrics Limited Dominic Costello Derek Duhig Kenneth Walsh
Loughgiel School Of Irish Dancing Paddy And Anna Mckendry And Daughters Ian Davidson Efs Ni Ltd Philomena, Helena And Steven Shane, Oliveen, Conor, Shanna & Joe The Doyle Family Seamus Gillen Ciaran Joanne & Dáithí Maynes Denise Brendan & Sheena Connolly Bc Liam & Mary Reid Paddy & Thelma Mcalonan John, Kitty, Sean & Mary Mckendry Ballinasloe
Tara & Hugh Mulholland
Mick & Patricia Fearghal Mcmullan Antony Dorrian Anne Dooey Sean Mcshane& Clare Neill Philomena Mckay
Ryan Mcveigh & Catherine Mcveigh Sean & Philomena Casey Angela Boyle Pearse Mcilroy Andy Ryan Ciaran Mccusker Kenneth Harrington Anonymous Mary Teresa Devlin Shivers Family, Glenbuck Road Dunloy Kevin, Tracey Mccurdy And Family Brian & Kathleen Mckendry Dermott Connolly Gerry & Claire Parker Mark And Shelly Shaun & Sharon Reid Adrian Mc Collum Richard And Cherith Gilmour Pat & Siobhan Mckendry Ryan Mcauley
Des Catriona And Aidan Mckee Anne & Kathleen Mccormick Trevor & Katie Munnis Kb Colleen Oisín & Aoibhe Mc Shane Kevin & Mary Mcshane John & Mary Crowe Co. Galway Sean & Rosaleen Mcauley
Wallace Window Washing Terence & Rosie Laverty Hughes Family Johnney And Shelley Patrick & Séan Mckendry Grainne & Dom Jim And Allan Martin Johnston Cathal, Ciara, Callagh & Oliver Mooney Sean, Eileen, Gemma & Helen Mcauley Cormac, Christine & Family Cormac O Connor Shan & Cahir Mcgrath Imelda Gillan Damian & Bernie Carey Anne & Gemma Eleanor & Vincy Connolly Paul Mcmullan Brendan And Jean Mcgarry Eileen Traynor And Shay Ohagan Jeff & Deirdre Mcfadden Orlan&claire Geraldine Forsythe Elizabeth Mcatamney Paul Mc Bride Bernie Kennedy Maureen & Martin.. Pat Connolly
Jacinta Mc Allister Andon Bici Michael Mcgreevy Martin Connolly Joanne O'loughlin Anonymous Anonymous Tiernan Coyle Jackie Mckendry Sean And Treise Mcilhatton Paul Mccollum Shane Doyle Gerard Waide Sean And Mary Connolly Maggie Mc Auley Conleth And Úna Mc Kinley Siobhan Mcmullan Kevin & Orlaith Quinn Aisling Mcfadden Leona Devlin Seamus Mulvenna Sean Grace & Noleen Mccloskey Terence Doherty Jerome & Sheena Mckendry Shane & Grainne Mcmahon Kerry Leona Devlin Claire & Orlan Caoímhe Mc Shane Aileen Mcshane Nigel Skehan Brian Bigmore John Mcilwaine Fintan Martin Michael And Laura Mckendry
Aidan & Hilda Loughridge Chopper And Dora Mc Garry Carrie Mcmullan Reece & Orlaith Monique Scullion Michael Mccloskey Carlin Mckendry Finvola Mc Cann Mary And Colleen Mcneill Anna Mckendry Karen & John Mcauley Anonymous Anne-marie Doherty Eamon & Christina Laverty Siobhán & Colm Xx Paul Brennan Marie Mitchell Martina & Padraig Connolly Jerome Mcmahon Elisa Paul Kayes Kerry Mckendry Garry & Noeleen Connolly Paul Dickson Paddy Coyles Turlough Mccarry Mike Charlene, Martin, Corrick, Lorcan & Ronan Young Una Forsythe Dympna & Niall Gillan Mc Garry Helen Glackin Orla Mcintyre Gerard Waide Sean Quinn Declan O'reilly Kate And Ciaran Haughey Jolene Mc Bride John O Hagan James Mitchell Eddie, Sarah Mcfadden & Family Keep Up The Fight Mary ??xx Paddy & Bernie O Connell Damien Quinn
Liam Mcmullan Steve & Margaret Battle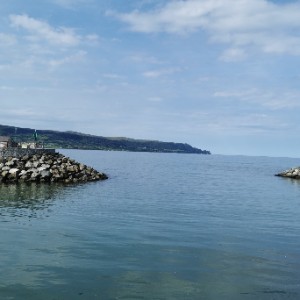 Jason & Elaine Hargan Michael & Denise Mcshane Emma Dillon Gerald & Gemma Scullion Bronagh Casey Rosemary Constantinou Martin Mccague Geraldine & Kelda X Peter Mcvey Liam & Olive Laverty Ciara Nuala & Damian Mcauley Karl Casey Emma Mccormick Paul Mcgarry Pamela Mccollum Anna, Benny & Family Cara Mcshane
John And Joanne Mc Guckian Roisin Maynes Diarmaid And Eimhear Michael Bamford Laura Connolly Chris & Denise Dobbin Richard Ewart David Scott Dominic And Angela Casey Larry Murtagh Una Murtagh Liam And Natasha Kearney Caitlin Mccloskey Laura Casey & Barney Hughes Micky Henry Geraldine & Sean Mclean Paul & Mt Smyth Jane-marie Mccollum Mary Mckendry Katy Dillon Grainne Bradley Mickey Lavelle Phyllis Mcilhatton Marie Mullan Mary Gillan
Seana C Michelle Mckinley Kevin Brown Paul & Nicola Mcmullan And Family Therese, James & Girls
Ronnie Neill Bernice Mccloskey Michelle Padraig Mcauley Bernadette Scally Mary Mcgarry Shane & Eimhear Margaret Mary Mc Eldowney Jackie Henderson Richard Wilson Maria Mulholland Anonymous Margaret Mc Camphill Uel & Mary Cunningham Edward Slater Kerry Mcgivern Paul And Andy Cara Mcintyre Aidan And Maggie Donnelly Joseph Mccarry Hannah Mckeague Maria & Anthony Kennedy Anne Rutherford Darren & Mairead Alexander Julie Crockett Margaret Kane Donna Casey Mary Gallagher Elaine Butler Rhonda & Maurice Finlay Anonymous Orla Mcmullan James And Shannon Majella Connolly
Brenda Dobbin Sean & Clare Connolly
Emma Laverty Claire Mckinley Noleen & Gareth Connolly Ellie Jayne's Patricia Watt Clare Morrison Eileen & Francis Traynor & Family Brian Donnelly John O Hagan Geraldine & Paddy Mcfadden Joanne Quinn Aileen Mcgarry Seamus & Margaret Carey Alison Omullan Eilisann Mccann Sharon Pat & Marie Kelly John Wexford Shauna Mccloskey Sean Mcdaid Norman Mccormick Ciara & Cha Mccormick Bernadette O Boyle
Chris & Geraldine Burns Patrick & Anne Mckeegan Pádraig And Karen Mc Kendry Sherée & Paudie Niall Ohagan Lisa, Gary, Emma And Noah X Olive Mc Ilwaine
Gemma Cassley Einga Connolly Seamus & Monica Mcmullan Eilish Mcintyre Mary Mccloskey Gary Mcmullan Charlene & Eoin Juliana Butler Cahal & Ruth Mcmullan Lauren Edgar Siobhan Boyd
Malachy And Mary Connolly Nichola & Gary Bronagh Mcnulty James And Grace Mccaughan Alice Huey Marian O'hagan Geraldine & Eddie O'hagan. Charlie & Kathleen Dillon Eamon Mcfadden Maria O'brien Claire Mccloskey Nick Lorimer Fiona Lynn
Breda & Eugene Mckinley Paula And Gary Coleman Joe, Susan & Dan-joe Murtagh Shauniemcauley Fr Sean Connolly Anonymous Mairead Mcveigh Jarlath & Denise Mcgrath Alan, Ruth, Jack & Amy Mccurdy Liam & Veronica Gillan Nolan And Paige Ailis Leeke And Family Clare & Damian Mcmullan Kate Mckinley Carol & Paul Douthart Mark & Alice Mccaughan Bryan Mccann Louise & Nigel Damian & Bernie Carey Mairead Mccloskey Paul Devlin Dessy & Colette Coyles Eamon & Jacinta Connolly Alexis Mccann Grace Doherty Laura Cassley Moira Mcmullan Sean & Geraldine Mclean Fiona O'brien Danny Mclaughlin Helen Lynagh Sharon Maynes Marina Kerlin
Kelly Donnelly Ronan Mcfadden Shane Devlin Aideen Mcgee Claire Mcgonagle Jason Dowling Paddy Óg Mcalonan Marieanne Mcdonnell Chantelle Mccook Kyle Moore Linda Colette Huey Carrie Mc Intyre Briege Mcilhatton Louise Dornan Anne Christie Louise Casey Emma & Ryan Richmond Claire & Neal Kelly Helen Dixon Aideen Gorman Bob & Margaret Kane Ronan O'neill Aine O'hagan Katrina Mccaughan Leisa Gillan Orla Black Jarlath Mcgarry Siobhan Mccloskey Chloe Drain Orlagh Mullin Patricia Breen Liam Laverty Ciara Butler Kerri And Alan Kelly Anonymous Roisin Mcgurk Bernie Coombe Claire & Oran Mcguckian Michelle Mclaughlin Rosa Roddy Art Connolly Pauline Hutchinson Angeline Mccaig James Mccullough Sinead Mcmullan Anonymous Ciara Mcauley Roberta Mclaughlin Michelle Hughes Conor Woodall
Louise Connolly Michelle Hennessy Ann Mcintosh Jacqueline Brown Conor Deery Sean Obrien Megan Mcclean Briege Donnelly
Anonymous Loretta Hegarty Alwx Steven Griffin Nicola Connolly Elen Mcintosh Joanne Adams-smith Serena Robb Frances Quinn Shauna Mcfadden Helena Oreilly Caitrin Dobbin Anonymous Aine Laverty Josie Corr Natasha Alexander Paul Sloan Sean Mcclements Rosaleen Traynor Bronagh Kearns Caoilfhionn Mcshane Connor Mallon Lynette Mcconville Carole Bailie Adele Mcmahon Andrea Mccart Mark Mcintyre Enmet Aodhán Mulholland Vola Laverty Tanisha Mckendry Linda
Ross Crawford Brenda Campbell Ciara Maxwell Bronagh, Colin And Luke Mccrory Xx Janey Mcintosh Fay Mcintosh Caroline Mcilhatton Orla Kenny Shauna Balmer Eilish Mccafferty Lee Cassley Liz And Raymond Arlene Reynolds Tamara Mclean Ryan Mc Quillan Patricia Mcclafferty Anne Marie Mcclements Lynsey Higgins Teresa Mccann John Mc Kendry Marie & Dean Kerr Clodagh Mccann Beth Elliott Jill Scroggie
Jeanette Regan Joseph Cassidy Lynda Mcroberts Joanne Gillan Ceara Fennelly Lisa Mc Grath Roberta Barkley Clare Mcguckian Lesley Mckergan Cathy Alexander Lesley Mckergan Nicola Angela Dowds Scott Mitchell Claire Reid Noelle Maloney Elaine Graham Siobhan Mcquilkin