I'm Taking it On for Pancreatic Cancer UK
November is Pancreatic Cancer Awareness Month and we are Taking It On.
On the 24th June 2020 our wee Una, wonderful wife to Philip and mother to Shaun, Julie, Fiona, Clair & David and doting granny to 8 grandchildren was taken from us within just weeks of her diagnosis of Pancreatic cancer.
Pancreatic cancer is hard for doctors to spot and there is no simple diagnostic test. More than half of people diagnosed with pancreatic cancer die within 3 months.

Please support us in fundraising. Together we can help fund vital research to help get closer to a breakthrough in early diagnosis.
Pancreatic cancer is tough but together, we'll Take It On.
My donations have funded...

260

hours

with a nurse on our Support Line
or
233

hours

of early diagnosis research
My Achievements
Uploaded Profile Picture
Shared page
Self donated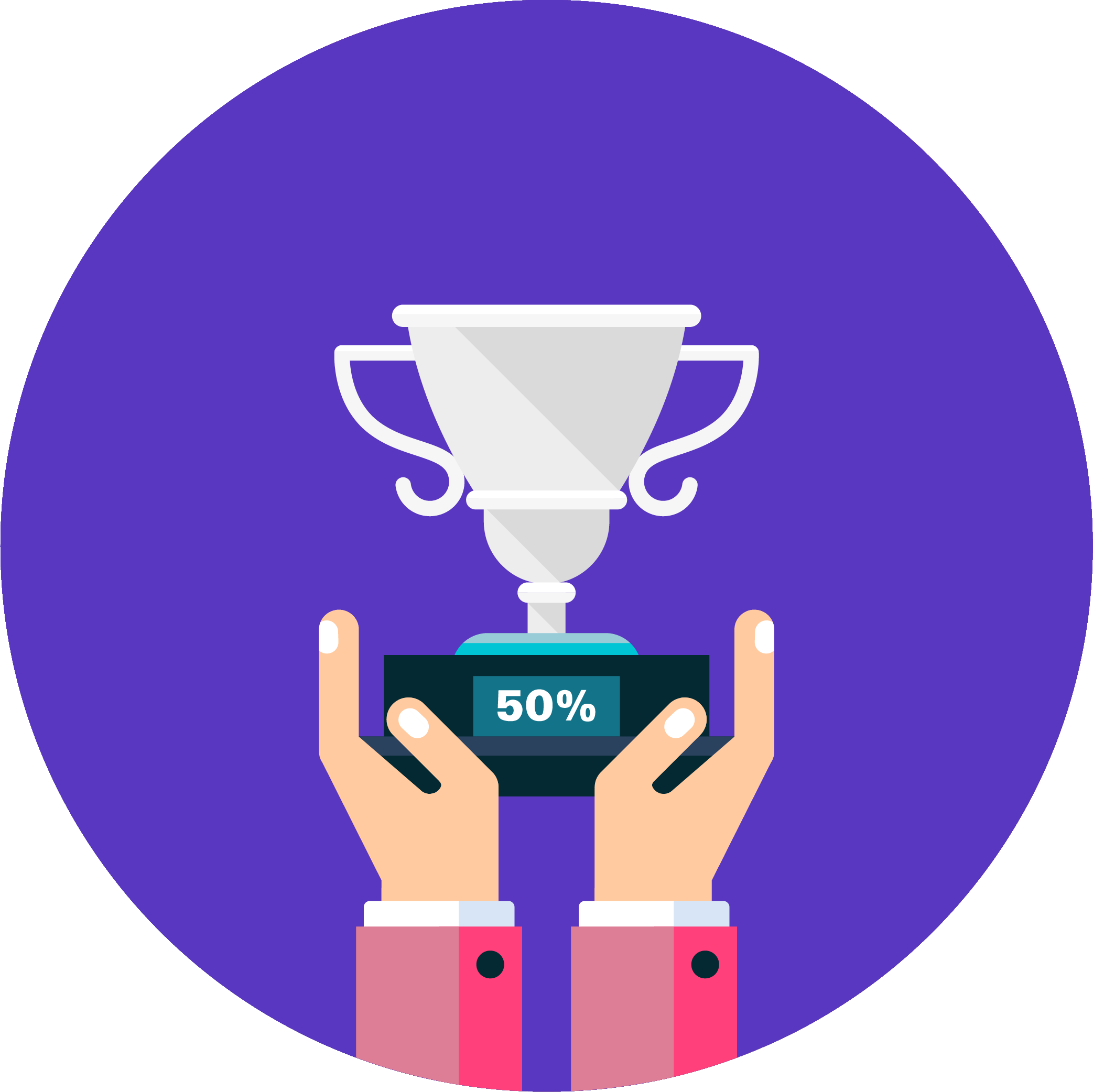 Reached 50% of goal
Reached 100% of goal
Funded 1 day of Research
Funded 2 days of Research
Funded 3 days of Research
Thank you to my Supporters Kevin Mcstocker, Mcstocker's Butchers Anonymous
Nuala Kearney Fiona Martyn Bronagh Mccann Anne O'hagan Nicola Parker Gerard & Lisa Mcgowan Martin & Bronagh Craigs Elaine Mcgowan
Ray Mcgowan Owen Pelan Caitlín Mooney Paul And Sheree Oneill Clare, Cahir, Ruairi & Erin Coyle Maura Creelman Eileen Taggart Teresa Hyland Ronan Devlin Chris & Sinéad Jenny Neeson Philip & Triona Dobbin Phil Donna Mcguckian Fionn Mcateer Devlin Mechanical Limited Niamh Gribben Roisin Mccann
Ciara Mcgrath
Sinead M Paul Mccann Rita Letters Sinead Gormley Kieran Close Roisin Mclernon Anonymous Marie Laverty Maire O Neill Patricia Thornton Carberry Conor & Lisa Mclarnon Una Cassidy Michelle Hamill Anonymous Anonymous Ryan & Paula Dougan Dorothy Luney
Sinead&alana Briege Higgins Anonymous Barry Conan Tania Hyland
Pat Murray Kyle Johnston
Bronagh And Stephen Joanne Maguire
Ian Murray Centra Toome John Maguire Aimee Mcvey
Ann Blue
Claudia Graffin Mccallion Family Sinead And Dominic O'neill
Brian And Geraldine Lavery Thomas Mccann Christina Jameson Nuala Mcilroy Dominic & Barbara Carey Colette Devlin Kevin Martyn Carla Conwell Aideen Melissa Cunning Joe & Roisin Walls Dermot Oboyle Alex Speers Catherine Goudy Julie Mcclelland Martin Mooney Louise & Jim Mcveigh Claire Mcparland Bernie Mcann (via Mekila) Cachal Mccann Christopher Kerry Cullen Jane-marie Gilmore Bernadette Browne Cailin Murphy Clare Mc Veigh Emer & Micky Donnelly Richard Graham Majella - Mcstocker's Michaela Mc Cann Jacqueline Cassidy Angela Mcanearney Margaret O Donnell Seana Boylan Nevin & Martina Mclarnon
Siobhan D Clodagh Niamh Méabh Paula John Devlin Lisa Murchan Katrina Taggart Susan Cassidy Clare Oneill Sinéad & Andy Peter & Brigid Mc Keegan Rosanna Mccann Catherine & Pete Donnelly Ulain Mckee Julie Mcvey Cormac & Ashlee Dean Skinner Damien & Patt Martyn Ryan Mccloskey John Agnew Lisa Moynagh Claire Mcerlain Oliver Cunningham Michael Mccorley Claire Hindman Oonagh Heatley Frances Hindman Noreen Hughes Conor Mallon Laura Galloway Tracy Flannigan Anonymous Zsuzsanna Mccloskey Stephen & Hilary Keegan Oran Mcauley Lyn Johnston Annie And Philip X Mary Flaherty Joanne Mcelhone Geraldine, David, Ben, Connor & Jack Margaret Devlin Anonymous Helen Annett
Pauline Crowe
Eileen Taggart Stephen Annett Katharine Scullion
Aoifé Mcginley Pat Elliott Shauna Butler Julie Smyth Anonymous Suzie Mckeown Anita White Jonny & Sonia Barry Kathryn Walls Nicola Mckernan
Emma And Niall Ita Gillis
Paul & Mary Bernie Agnew Mary Logan Sandra Logan Anna Henry
Kate & Gerry Mcparland Debbie Cromie Theresa Bigmore Gerard Walls Angela And Darren Mcdaid Carmel And Declan Hargan Michelle Young Aine Sherry Fiona O'regan Rachel Mcparland Roisin Dooher Nic & D Xx Oonagh Mclaughlin Stefan Cunning Neville & Joanne Reid Victoria Mcguckin Caroline Mc Peoples Ronan Johnston Jonny Cullen
Natalie Johnston Deirdre Neeson Denise Magill Deirdre Neeson Colleen Mccann Maria Mcpeake
Ellen & Luke Xx Jude & Jonny Gray Caoimhe Mc Ilwee Orla Rooney Thomas Johnston Paddy Malone Sharleen Moore Anonymous Mary Mckeever Sarah Louise O'hagan Christine & Kevin Sweeney Aine Mcateer
Mekila&gary Anonymous Nuala Graffin Paschal & Sinead Lynch Angela Henry Lisa Mcateer Berach O'hagan Hugh Mc Kay Darren Bovill John Kelly Gerard & Laoise Mccann Genevieve Rutherford Sean Doherty Anonymous Shona Annabel Torney Mk Louise Johnston Jennifer Mcnamara Tomas Mccann Pauline Mckeever Natasha Maguire Naoishe Shannon Sinead Doherty Michaela Mullan
Fiona Martyn