We're fundraising for Pancreatic Cancer UK
Pancreatic cancer is hard for doctors to spot and there is no simple diagnostic test. More than half of people diagnosed with pancreatic cancer die within 3 months.  We were lucky to have David with us for much longer than that, but with an earlier diagnosis he may still have been here.
Please support our fundraising. Together we can help fund vital research to get closer to a breakthrough in early diagnosis, which could eventually save lives.
Thank you to our Sponsors Anonymous David Mills
Jane And Michael Sam Horton
Bruno Pinard Chris & James Shand Steven & Louisa
Butler Family Jack Leonard
Sean & Nancy Linda Mills
Mark Taylor Ramon Gomez De Olea Caroline And Jj Tristan Jervis Marcus Whalen Robbie Bates
Nadia Graham Bethel Sally Norman Rosie & Ben Dan The Tuppers
Anonymous Mark Smyth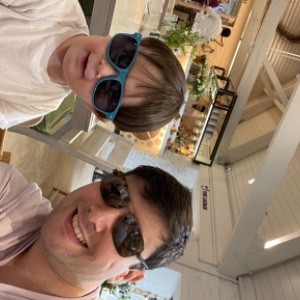 Adam Benjamin Courtney & Elliot Ilana Abramowicz Will Marcus Lauren Shand Monica Barnett & Andy
Martin And Tracey Anonymous
Linda Thomson Jane And Chris Bates Lorraine Hall Linda Patchett