We are Taking It On in memory of our amazing friend James
December latest...

Never ones to shy away from a challenge the team are now taking part in the Cranked Up challenge on Sunday 20th December as one last push to raise vital funds for Pancreatic Cancer Research.
Rachel will be clocking up as many miles as possible on a bike turbo trainer in a 12 hour period, whilst Sharon, Nic and Steve will rack up the miles between them.

November Update
Our November Challenge 24 was a massive success with some awesome challenges achieved. Sadly James passed on Saturday 7th November, whilst Steve, Rachel, Corinne and Andrea were out completing the challenge. We believe James held on to see us start before passing away peacefully. He was such an inspirational, loyal friend and all around amazingly wonderful human being
. There is now a new star shining brightly in the sky
.
November is Pancreatic Cancer Awareness Month and we are Taking It On.
Our amazingly wonderful friend James was diagnosed with Pancreatic Cancer last July and continues to fight!
So we are taking on the fight alongside him and taking on the Challenge 24.
Across the 6 & 7th of November we will be taking on various Challenge 24 challenges!
Steve and Rachel will be running 36 miles each in 12 hours. 24 miles of their own plus 12 miles each for James, they will be doing 3 miles every hour, starting on the hour, from 7am - 7pm!
Corinne and Andrea will be teaming up to run 24 miles between them in 12 hours, from 7am - 7pm!

Nic will be doing a 24km multi-sporter, 15km bike, 3km row, 3km run and 3km swim - her aim is to do it in 2 hours and 24 mins! 
Paddy is going to walk 24 miles, from Worcester to the top of the Malvern Hills Beacon and back in 12 hours.
Nicole & Marc will be providing crucial support and supplies making 24 fairy cakes for the team and another 24 fairy cakes for Marc to eat!!  
Please support us and our fundraising. Together we can make a difference and fund world-leading research to find that breakthrough in new treatments and improve the speed of diagnosis.
Pancreatic cancer is tough but together, We'll Take It On.
Thank you to our Sponsors Maurice Newbury
Sharon Newbury Sharon Newbury
Sharon Newbury Walter Smith Paul Taylor Corinne Jones Team Holmes Nic & Marc Mayall Fifi Liesl Oconnell Chris Russell Rosie Williams John & Sal Liz & Gary Williams Abi And Ross Wayne Palmer Bryony Fulcher Barry & Tom Johnson Adrian Summerton Anonymous Pam & Richard Plus Jason Aldington Andy Maine
Hannah And Adam Gumb Tracey Tribe Daniela, Jonathan And Evan The Neils Mark & Helen Rogers Jo Tredwell Penny Flood
Rachel Faull-brown Karen Windeatt Janet & Tony Andrew Holmes
Jaime Guinan Julie Kirton Adrian Cosh Alison & Katie Barnes
Jen, Van, Nina, Kira & Bruno Xx Steve Jelf Mark Stubbs Joel Bramwell Melanie Jones Jonathan Mcilroy Lorna Nicki Mcilroy Liz Macklin Sarah Harfield Nicki Mcilroy Anonymous Tracey Page Hev & Lyndon Sue Brown Helen Hope Hannah Edwards
Eleri And Gwion Gillian Waidson Anonymous
Sue King
Andrea Sheridan Catherine Driscoll Marie Clear Linda Chen S Cis Andrew J Ray Bethany Waidson Helen Rosewarne Lyn Derrett Andy Arnold Sue Johnson Danielle Turner Sheila & Al Catherine Rawlins Son & Jude Zoe & Pete Sylvia Cardwell Bev Gulliver Treacle
Claire Smith Allan & June Parry Jacqueline Edwards
John & Deirdre Faull Anne Brown Joby Wilson Sue & Geoff Brown Cathryn Allen Claire Prescott Amar Shanghavi Sean Clifford Nick Sheen Steven Mckelvie Rachel Hunter Lee & Kay Brearley Heather & Lyndon Derek Styler David Rowberry Jo-anne Dunn Beverley Stringer
Sophie Jane Higgins Nic's Mum And Dad Nigel Rees Michelle And Chris Sue Johnson Suzie Garner Sharron Manders
Rachel Hatfield Alex Schofield Lesley Webb Hannah Lanigan Jenny Edwards Sian Brown Lisa Payne Claire Mckellar
Warren Buffery Ruth, Becca And Molly
Anonymous Andrew Addis The Ogdens Xx Oli And Abi Roni Warren
Mark Bladen
Bob & Rose Rowland Sam Taylor Simon Cadwallader David Cole Amanda, John And Emily Buckley Laura Oldfield Jeannie Mellor Nicola Jones Sean Maidment Nicola Vincent
The Archers Ann Lennon Jo Martin Anonymous Ian Hatfield Sara Webster Jo Clancy Jo Martin Richard Mills Ann Lennon Dave Parry Helen Mcdermott Anonymous Cathy Foster Wendy Amess
Sara Fearnall-coleman Kate Brunt Gemma Steven Stock Caroline Garnett Wendy Gorman Anna Martin Steph Caldwell David Caldwell Janet Robinson Becky Knight Tina Gough Anonymous Paul Wilcox Sam Rush Anonymous Helen Stanley Tim Bell Marnie James Gillian Waidson Sarah Grainger Clare Marsh Anonymous Danny Tunstall Phil Huffer Lisa Webb Alison Sharper Lisa And Greg Boot Suzanne Legge Karen Evans Helen Swift Kylie Wilson Drew Crow Brum & Family Xx Rachel Cartwright Emma Bullock Ian Miller Anonymous Anonymous Linda Henfield Diane Godrey John Lawn Barbara Sloan
Marion Tiffany Chamberlain Alex Ratnage Chris Jordan Linda Mottram
Wendy & Paul Mark Hannah Spooner Wallis Family Clair Hughes Kylie Wilson Matthew Underwood Ginny Getting Sara Webster Lindsey Ellis Darren Ambridge Sue Harrison Amy Cole Lisa Mao Ash
Tash Hepburn Susan Moore
Wendy New Ben Hingley Jo Upton Anonymous Lisa Boot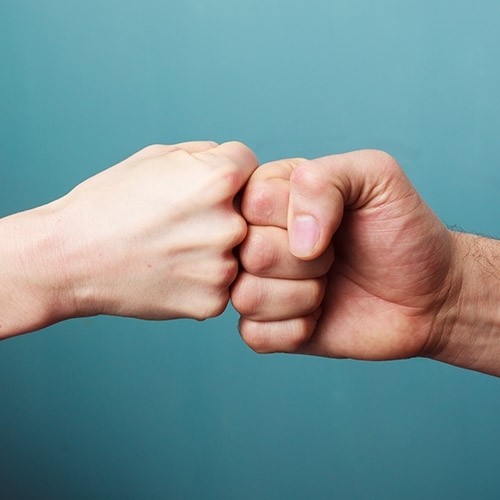 Andy Ackers Jenny Edwards Jodie Rice Bridget Jakeman
The Faull_browns Wendy Gorman S.hemming Kathryn Devine Andy Faizey Claire, Paul, Ellie & Millie Jenny Edwards Dan Rawlings
Joe Guyatt Jan Johnson Sam Oakley Claire Bennett Matt Watts Lesley Tanner Peter Taylor Beth Littleford Heather Timson Martin Kearns Sian Perrin Katie Parsons Carolyn Warren Adele Steer Rebecca Foster Kara & Tri Lucy, Brad & Jacob Grant Weir
Lucy Jeffery Michelle Ruddock Tina Laura Schofield Toni Hodgetts Lynn Baker Denise Freeman Sally Summerton Ruth Robinson Susan Watkins Catrin Lewis Jones Zara Juffkins Laura Jones Lindsey Garraway Anonymous Anonymous Emma Price Emily Tidman Vernon Benjafield Abi Gooderham Kathryn Lauren & Darel Tidman-poole Riley And Joe Price