THANK YOU
The efforts of all members of the school community have been fantastic.  There has been such a range of challenges for #Challenge24 and every single one of them counts and helps raise money and awareness. We have raised just under £7,000 with another £200 waiting to be banked and I know some challenges are still underway too - this is just incredible.
THANK YOU ALL
We are Taking It On this November
November is Pancreatic Cancer Awareness Month and we are Taking It On.
We're facing a pancreatic cancer emergency.
It's unacceptable that more than half of people diagnosed with pancreatic cancer die within 3 months.
Survival rates have improved enormously for most cancers. Sadly, for pancreatic cancer, this is not the case.
We're Taking It On for this vital cause. Please support us and our fundraising. Together we can make a difference and fund world-leading research to find that breakthrough in new treatments and improve the speed of diagnosis.
Pancreatic cancer is tough but together, we'll Take It On.
Thank you to our Sponsors Montagu Don Northampton High Scho Rashmita Shah Purple Masks Meera's Menu Anonymous Bella's Grandparents Anonymous Angelie Bounds' Grandparents. Ida The Spider
Angie Long Edith Bellamy Audrey Fraser Phil Gibbs Richard Bennett Jane Eve O'sullivan Jo & Phil Dunne
Jeavons-morris Family David Beezley Victoria Beale Jen Lent Ben, Hannah, Theodora And Edmund Alison Page David Blake Anonymous Grandad & Plastics Express & Customers Adam Angie Long
Nick Clayton Angie Long
Harpal
Adrian And Siobhan Dunn Susan Willmott Anonymous Michelle Page Nan And Pap Bounds Anonymous Lee Kerner S Millar
Anonymous Jayne Eletech Ltd Family Faupel Sarah Gill Gerard Smith Gerard Smith Jayne Kelly Maria Munnelly The Palmers Isobelle Blount Dharmesh Shah Sang Lawrence Whiting Joy Lycett Andrew Gough
Keith Blount Patricia Perrin Heather Tripp Simon Green Minal Shah
Anonymous Helen And John Zaneta Balneaves Various Lovely People Steph Knight Anna Chapman Jo Carr Abhisri Chadalavada Sudhakars Sarah Shaw Penny Middleditch David Stirk Andrew Don Simon Bennett Martin Tyler Patricia Bennett David Pennock Daria James Page Mary Layton , James Layton
Jus, Caz And The Girls Xxx Rosie Clare Bing Mummy Frances Duck The Smart Family Julie Heron Anonymous Katie Meadows Helen Mansfield Michael & Diana Dunn Jenny Gay Christine King Amanda Wilmot Anonymous Anonymous Henry Rickman Aunty Sasha And Uncle Michael X The Donaldsons O'sullivan-nicolson Family
Trevor Long
Cate Cooke Anonymous Mary Lobb Guy, Susie, Hannah And James Mike Thornes Ian And Julie Deb Babs Odunlami Rich & Amanda Antony
Gillian Barnett Aileen & Mark Bush Nav Lydia Claire & Mateo The Biddlecombes Ann-marie Okocha Pauline Rylance Richard & Julie Heron (grandpa & Jules) Chantal Bryan Anna Norbury, Ruby Blake Linda Francis Ros Britton Judith Mrs Allen (brass Teacher) David And Lesley Don Nicky Loutit Gemma Dent Ameya Phatak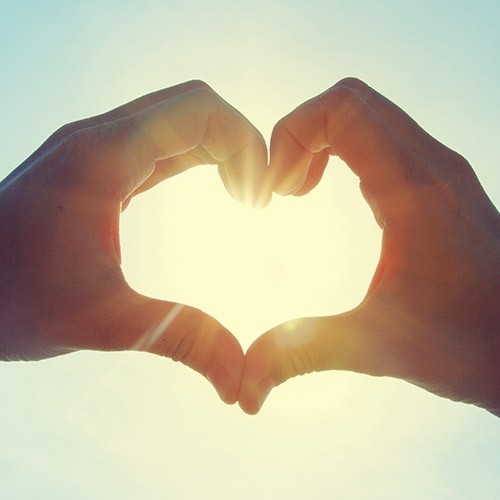 Rich Anonymous Louise Lyman Richard Anderson Rebecca Littlewood Georgina, Jon, Indigo And Iris Mandy Robinson Grace Hillery Sienna & Leilana Patel Gautham Ella Adrian Dunn Emma Blake Anonymous Justine Dark Andy Donaldson Barbara Powell Paris Back
Joyce Heron Jo Richard Lee Aunt Jean Rawlins Uncle Colin Bounds Matt, Gillian & Fern Heather Price Samantha King Nikki Popoola Victoria Akinwumi Julie Fretwell Anonymous Christian Simson Anonymous Sanita Guddu Gail Newboult Tony Graham Sara Wilde Laura Urban Anna And Batesy Meriel Hall Lorraine Geddes Chris Murray John Mccormick Joanne James Anonymous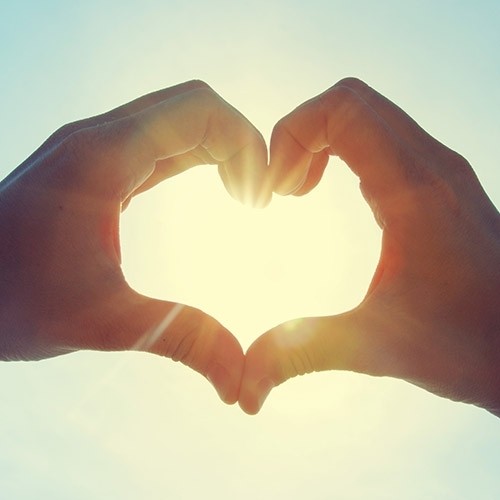 Becky And James Garrett Family Jo Thurston Claire Han & James Sally Gibbs Emily Winter Anonymous David Woodhead Anonymous Jo Smith Catherine Hindson Joanne Cascarini Anonymous Tahla Robinson Dr Sanjith Kamath Gemma Khan Lauren Fisher Anna Norbury Anonymous Anonymous
Patricia Cadwallader Lynn Nash Auntie Keeley Matt & Beth Anonymous Marcus & Rosie Eric Lycett Syreeta Fonso Han Deb Curtis Anna Andy And Julia Blake Jo Vo Eva Nielsen Karen Harrison Nigel Suffield-jones Louisa Jameson Auntie Sue Mark Budds Lorraine Bhangoo Katarzyna Dominikowska Anonymous Steve Hodgetts Terence Tapping Anonymous
Katie Dyer
Joanne Ireland Alex Egan Priya Senadhipathy Hayley, Karl & Ava-rose Coleman Anonymous Louisa Jameson Jane Whiteley Pam Burgess Wilson Linden, Cairo & Seren Louise Rylance Janet Threlfall Ndah Mbawa Camilla Wadham Jennifer Bennett Louise, Greg, Max And Millie Patricia Miller Anonymous Bini Aunty, Uncle Sath And Shailan Fran Hayden Matt Lane F And I Harrison Carol Raspison Rebecca Zoe Carroll Clare Agnew Geoff And Margaret Mitchell Rachael Williams
Lizzy B Si & Lorn Tina Giles Anonymous Shanti Bhushan Mark And Clare Anonymous Janice Matthews Rose Willoughby Kris And Jules Lucy Macphee Claire Howard-amos Sarah Dixon Virginia Henley Anonymous Becci Wade Chaitali Desai Northampton High School - Juniors Glenn Harden Anonymous Ruth Gibbs Anonymous Phoebe And Jemima's Granny And Grandad Smart Sharon Joslin
The Meddick's M Halawani
Leema Sultana Tarafdar Simon Darby Sally Mcgrath Bev Manifold (twinkle) Kathryn Lycett Daryl Channing The Mcallisters Maddy And Danny Xx Anonymous Tracey Smith Anna Harden Clare Saxton Gemma Rylance Henrietta Prosser Caro Davies Shaun Beasey Arron Harden Tahla Robinson Selina Shepherd
Nanny Jenny, Dan And Chloe Vanessa Hawkins Karenh Anonymous Farzana Mushtaq Debbie Hill M Watson M Yates
Anonymous Maxine Perrin Liz And Hannah Pearson Jasmine York Elaine Coe Claire Faulding Matt Barber
Hayley Trasler Liz Pearson Prue Utley Jane Reboul Jenny Hynda Khushi Praveen Carol Kerner Isaac Harrison Nicky Abraham
Emma Greenhill Tom & Fai Finn Emma And Rose Mary Blake Matthew Watson Kerry Hemus Adele R Mabs Helen Willis Penny Clarke Mick And Mary Maya Warren Victoria Hammond Clare Hopley Mahesh Dias Aunty B Katie Harrison Jo Free & Ruby C-f Matt And Michelle Dixon A. King Anthea Green Sarah M Anonymous Pemafreeman Anonymous Deb Atkinson Polly Chadwick Claire Picot
Gareth Jones
Lisa Mills Ffion Donlevy Anonymous Holly Hunter Hannah R Emma Clarke Ann Anonymous Nikki S Hattie Kendrick And Family X Anonymous Tracy Furniss Tracey Knott Karen Mott Anonymous Geraldine Jarell Admin Team Anonymous Tamsin Sapwell Dani Newton Fiona Owen Sarah M Anonymous Matthew Turney Anonymous Anonymous Laura C
Freya & Lizzie Tansley Jeremy Dunn
Parthi And Prachi J Lynch Melanie Brenchley Anonymous Meenakshy Saba Ahmad Anonymous Jess Lloyd Laura Longstaff Sandy Orvoen Libby Kay Lucy Whittaker Faye Hudson Kate Harden Victoria Bennett Anonymous Mahesh Dias Anonymous Anonymous Heather Berry Adrian Dunn Anonymous Anonymous Connie Harvey Anonymous Motolani Opeseitan Anonymous Ashmita Das Anonymous Zara Makawa Anonymous Anonymous Anonymous