We're here with the information you need.
We have the most up-to-date information on everything you need to know about pancreatic cancer on our website or via our publications. We can help you every step of the way through diagnosis and treatment options to managing symptoms and the care you receive.
We're here to support and to listen.
Our free and confidential Pancreatic Cancer UK Support Line is a lifeline for thousands of people affected by pancreatic cancer. Our specialist nurses understand the issues you might be facing and provide expert help and advice.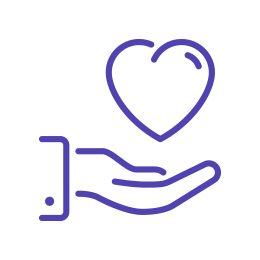 We campaign for change and better understanding of the disease.
We campaign for change amongst policy makers and those working in the healthcare system calling for better care, treatment and research. On behalf of everyone involved in the fight, we demand that pancreatic cancer has the recognition it needs. Find out more about our recent campaigns.
We fundraise for research to change the story of pancreatic cancer.
We aim to address the historical underfunding of research into pancreatic cancer and the issues faced by those currently living with the disease. We fundraise through a range of events throughout the year, such as the London Marathon or Pancreatic Cancer Awareness Month. The research that we help to fund is already making waves and making real change to the way we diagnose and treat pancreatic cancer, but there's still more work to do.